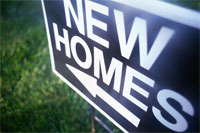 Our practice includes both commercial and residential real estate representation including purchase/sale and financing. We are counsel to not only a large number of individuals, but also a multitude of local and national banks and mortgage companies. We endeavor to provide old fashioned attention to detail, combined with the latest in technology. Closing packages and funds are typically delivered to us electronically. We, in turn, offer all closing documents to our clients on compact disc for ease of storage and retrieval.
We have also negotiated and closed numerous short sales and assisted clients through the foreclosure process.
We would be happy to discuss representing you in a real estate transaction. Please complete and submit the following form so that we may contact you about your needs.